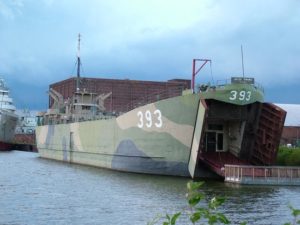 Looking for something to do? This is a list of many things we've found in the greater Muskegon community and in the region beyond. If you have more ideas to add to the list, please contact our website manager.

Culture and Entertainment
If you are new to Muskegon, you will be glad to know that within about twenty minute's travel, you can access great restaurants, all varieties of theatrical and musical entertainment, museums, sports facilities, coffee-houses, and libraries.
Here is a link to the Muskegon Events page.
Boating
For our many boaters, you are in luck!  Right out front and next door are Pigeon Key and Harbour Towne Marinas.
Beaches
Harbour Towne is within walking distance of Pere Marquette beach and the public beach on Muskegon Lake.
Fishing
With so many freshwater lakes and rivers, there are, of course, limitless opportunities for catching salmon, perch, walleye, trout and "pan fish."
Golf
The beautiful Muskegon Country Club is but a five minute drive east of here.  There are also many fine public golf courses within a short drive.
Nature Lovers' Paradise
Muskegon is the center of excellent year-round sport activities. Among the best are:
Shopping
Higher Education
Muskegon is proud to be the home of several colleges.
Miscellaneous
Here are a few more interesting links that may be helpful: